100 years ago,
Ivan Yakovlevich Bilibin
, a well known artist and illustrator of Russian Folk tales, traveled to northern Russia to collect folk art. He came across the wooden churches of Russia and fell in love with them, photographing them and bringing back to Moscow the sad news of their lamentable condition. Through his efforts and the sales of postcards like the one below, money was raised to restore the 300-year old churches.
100 years later, Richard Davies retraced Bilibin's steps in northern Russia and photographed the now 400-year old churches, in their stunning condition considering their age. His photos will be
exhibited in Finland and UK.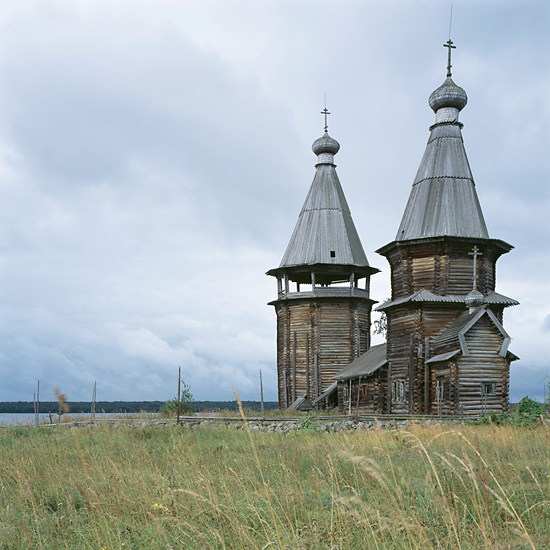 Yandomozero, Karelia region, Church of St Barbara the Martyr (1650)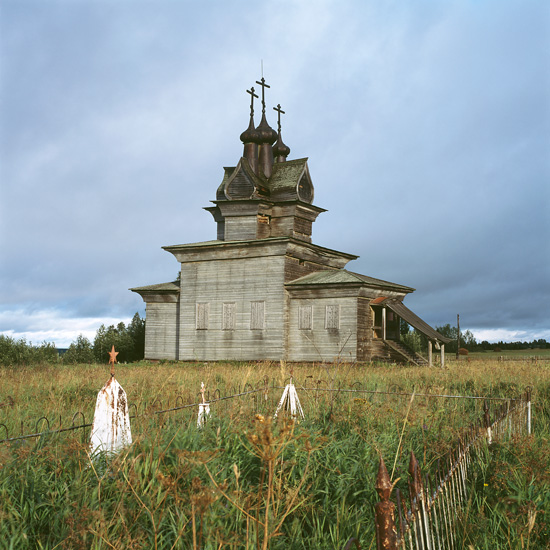 Permogorye, Arkhangel region, Church of St George (1665)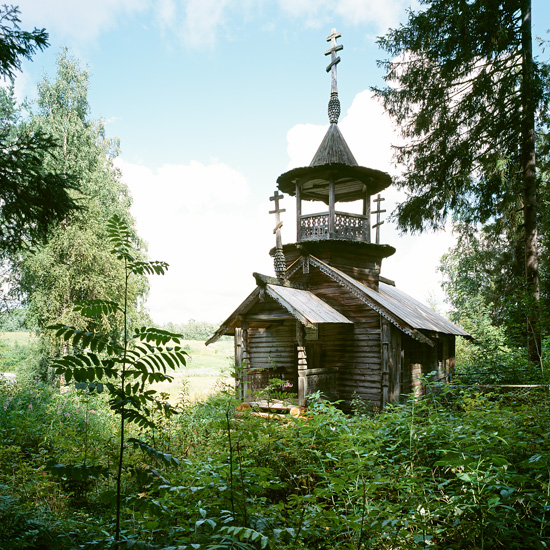 Kokkoila, Karelia region, Chapel of St Barbara (early 18th C)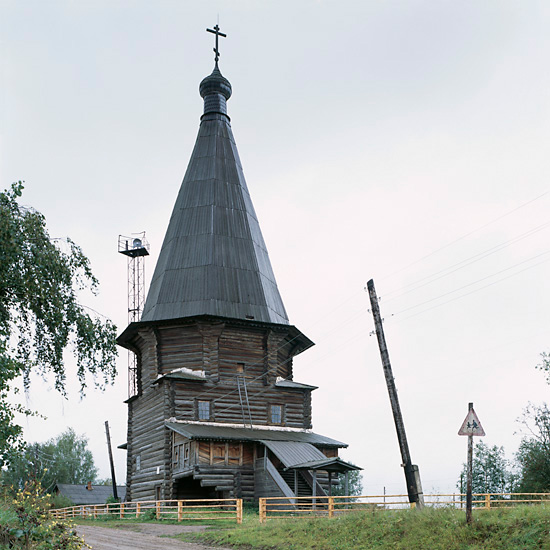 Verkhniaya Uftiuga, Arkhangel region, Church of St Demetrius of Thessalonica (1784)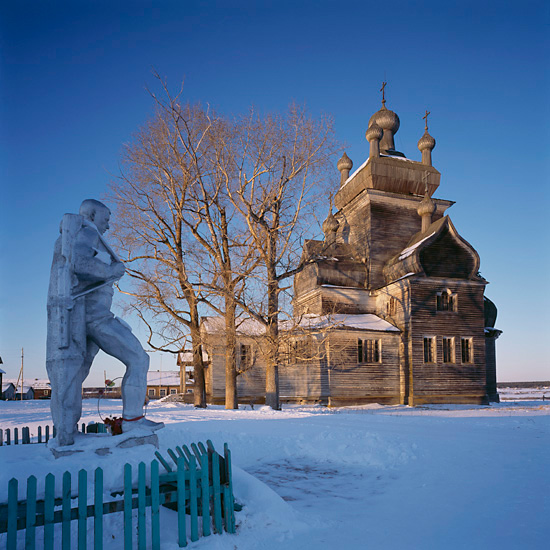 Turchasovo, Arkhangel region, Church of the Transfiguration (1781)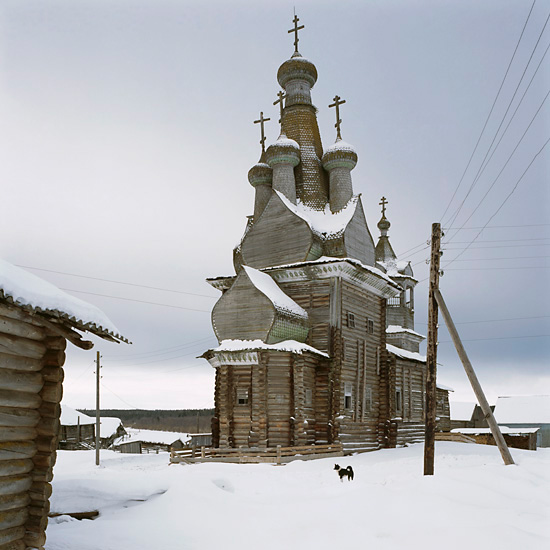 Kimzha, Arkhangel region, Church of the Virgin Hodigitria (1763)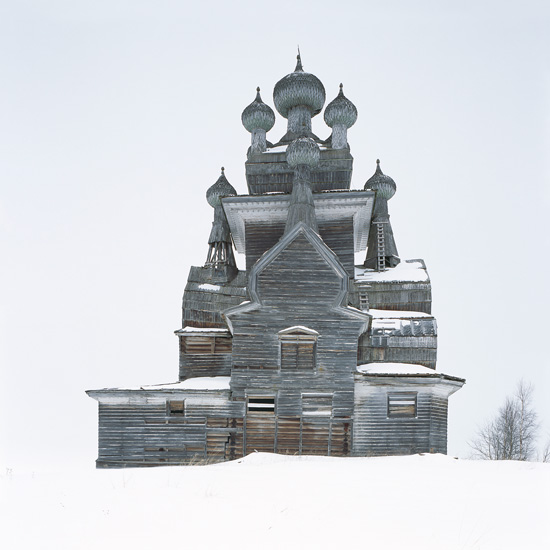 Podporozhye, Arkhangel region, Church of St Vladimir (1757)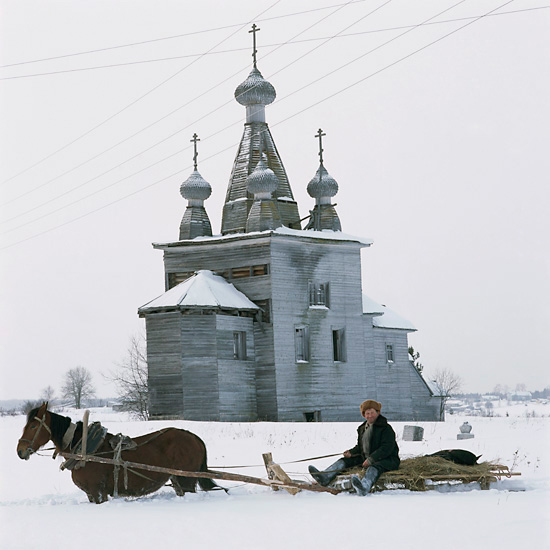 Rakuly, Arkhangel region, Church of the Resurrection (1766)
View the rest at
RichardDavies.co.uk